Event Details
2015 Day on the Hill
Date:
March 5, 2015, 7:00am – 4:30pm
Organizer:
Location:

Boardman and Clark Law Firm
1 South Pinckney Street
Madison, WI 53703

Price:
iCal link
Join your SHRM colleagues from around the state at our first WI SHRM Day on the Hill event! The Day on the Hill provides you the unique opportunity to trave lt omadision for a day of legistlative education and networking with colelagues and legislators. A networking lunch will be included. WISHRM and SHRM's Governemtn Affairs staff will pre-arrange your afternoon meetings at the capitol.
The Day on the Hill will provide a great opportunity for you to advocate on behalf of SHRM and the HR Profession, to learn more about hte political process, and to have a real impact on the public policy debate in Wisconsin involving critial HR and business issues.
3 re-certification credits have been approvided by the SHRM Preferred Provider and the HR Certification Institute.
Thursday, March 5th, 2015

7:00-7:50 AM – Registration/ Continental Breakfast/Networking
7:50-8:00 AM – Welcome – opening announcements
8:00-9:00 AM – Hot Topics in Employment Law: The Annual Legal Overview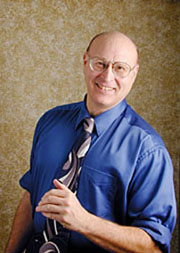 Featured Presenter Bob Gregg
Presenter
: Bob Gregg a partner and Chair of the Labor & Employment Law Practice Group at the Boardman & Clark Law Firm in Madison, Wisconsin
Description:
We expect the recent trend on employment issues to continue, and over the coming months we expect to see an enormous amount of activity on workplace legislative issues.
Bio:
Bob Gregg is an employment relations attorney with more than 30 years of speaking and training experience. Bob litigates and serves as an expert witness in a wide variety of employment cases. His main emphasis is helping employers achieve enhanced productivity, creating positive work environments, and resolving employment problems before they generate lawsuits.
---
9:00-9:10am – Short Break
---
9:10-10:10am – Safety Trends 2015
Presenter: Dick Lentz WisCon: Onsite Safety & Health Consultation in Wisconsin

Description: The Wisconsin State Laboratory of Hygiene's WisCon Program, as part of the University of Wisconsin-Madison and in conjunction with the U.S. Department of Labor, currently offers on-site consultation services to assist private sector Wisconsin employers in meeting their obligations and responsibilities under the federal Occupational Safety and Health Act.
Bio: Dick has been a Safety consultant for the OSHA funded onsite consultation program (WisCon) in Wisconsin for 14 years and is currently the Safety Program Supervisor. The program is currently in the Wisconsin State Laboratory of Hygiene, which is part of the University of Wisconsin at Madison. Dick has conducted over 2500 consultations; in addition to conducting onsite safety audits, he assists companies in developing and implementing health and safety programs, delivers training, and evaluates safety and health management systems.
Prior to his career in state service, he has worked in the private sector as a Corporate Manager of Safety and Industrial Relations with Dean Foods Company. He has worked with several local area safety councils and technical colleges.
---
10:10-11:20am – Short Break
---
10:20-11:20 AM – "Hot Topics in Wage & Hour Law."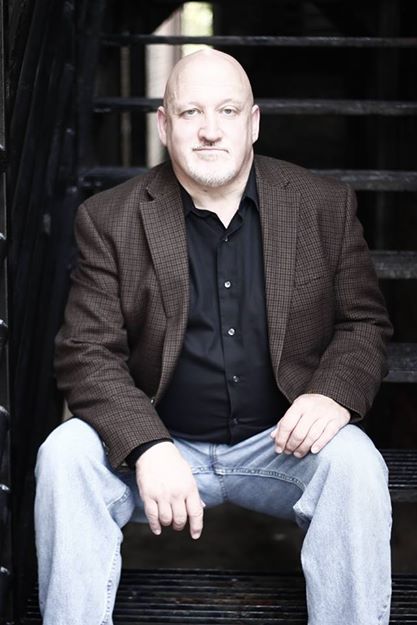 Featured Presenter
Jim Chiolino​
Presenter: Jim Chiolino, Assistant Equal Rights Division Administrator & Labor Standards Bureau Director

Description: Jim will discuss emerging issues and trends, including proposed rule changes and court decisions, focusing on the differences between Wisconsin law and the federal Fair Labor Standards Act.
Bio: Jim Chiolino has worked for the Department of Workforce Development since 1991. He has worked with both of the Equal Rights Division's bureaus: the Civil Rights Bureau and the Labor Standards Bureau. Jim took a 3-year hiatus form state service and practiced in the area of Employment Law representing employers. He currently serves as Assistant Equal Rights Division Administrator and Director of the Labor Standards Bureau. Jim has a Master of Public Administration degree from UW-Milwaukee a JD from UW-Madison.
---
11:20-11:30 AM Short Break
---
11:30-12:00 PM Panel Discussion


Invited Legislators will discuss current and/or upcoming employment related legislation that will have an impact on workplaces in our state. Discussion will allow for audience participation and engagement.

---
12:00-12:45 PM Lunch
---
12:45-01:30 PM
– Day on the Hill Training

Featured Presenter
Meredith Nethercutt
Presenter: Meredith Nethercutt / Nancy Conway
Description: Meredith Nethercutt, Senior Associate of Member Advocacy with National SHRM, and Nancy Conway, will provide education and training on the engagement activity associated with meeting and advocating on Wisconsin SHRM's behalf when engaging our state Legislators.
Bio: Meredith Nethercutt is senior associate for member advocacy at the Society for Human Resource Management. Overseeing SHRM's Advocacy Team (A-Team) network of volunteer advocates, Meredith facilitates relationships between SHRM members and lawmakers to strengthen the Society's advocacy objectives in legislative districts nationwide. In addition, Meredith provides training and guidance to HR advocates on how to effectively communicate with lawmakers regarding workplace policies. A critical part of the Society's enhanced advocacy initiative, the A-Team advances the HR perspective and agenda by leveraging the reach and knowledge of SHRM members through grassroots advocacy.
Prior to joining SHRM, Meredith served as director of public affairs and grassroots advocacy at the National Association of Manufacturers (NAM), where she oversaw the complete association advocacy program branding and reorganization, as well as the construction of a strategic association-wide key contact program to leverage relationships between manufacturers and federal lawmakers. Meredith's previous career experience includes advocacy positions with the International Franchise Association (IFA) and the National Restaurant Association, where she managed both association's grassroots programs. She started her career in advocacy at Associated Builders and Contractors.
Meredith received a Bachelor of Science degree from Vanderbilt University. She resides in Washington, DC.
---
01:30-4:30PM - Individual Legislative Meetings

SHRM members will have an opportunity to engage their State Legislators in pre-scheduled discussion allowing for there to be open dialogue about who SHRM is, what we represent and the opportunity for Legislators the opportunity to be better understand how a future relationship with us can benefit them when workforce planning and employment related legislation is presented.